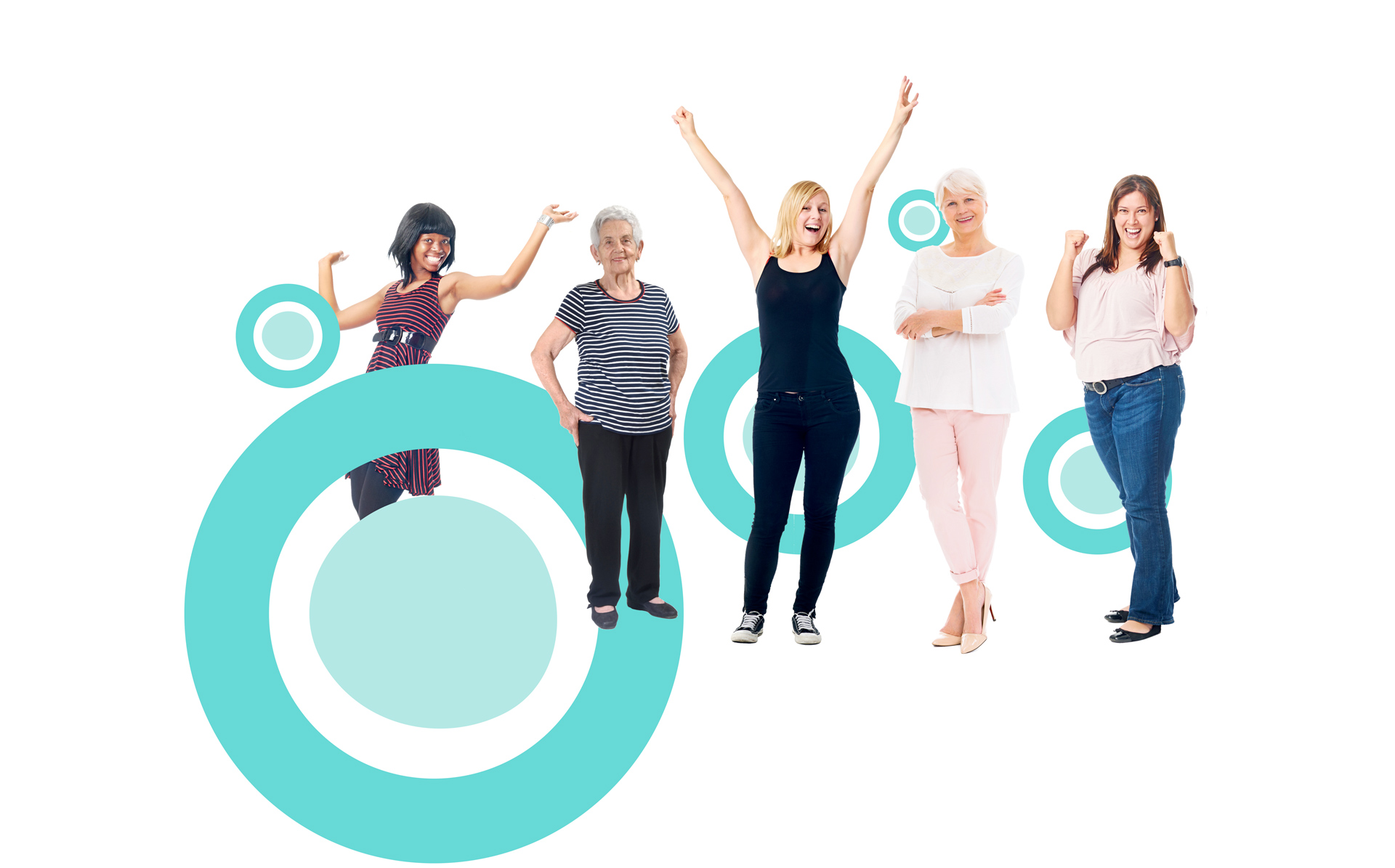 Help us continue to fund South Australia's first Ovarian Cancer Care Nurse to support South Australian women with this disease and their families. Every year approximately 1,600 Australian women and 120 South Australian women are diagnosed with ovarian cancer, most of them at advanced stage.
---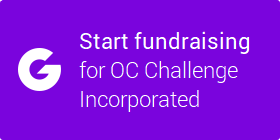 ---
Claims the life of one Australian woman every ten hours
---
There is no specific conclusive test
---
---
The smear test DOES NOT detect this disease
---
This disease is symptomatic. The four most common symptoms include:
---
Increased
abdominal
size or persistent
abdominal
bloating

---
Needing to
urinate often
or urgently

---
---
OC Challenge Incorporated is a not for profit, registered charity, with the aim to educate, increase awareness and support women diagnosed with Ovarian Cancer in South Australia. We support two nurses as our outreach who will work with the medical team who are in charge to help women and their families to navigate the medical system and other problems they may encounter. Referrals are usually made from the treating team.
 We report annually to the Australian charities commission, provide tax deductible receipts for donations, with our accounts audited on an annual basis pro bono by William Buck

Debbie Gracie was moved by an article on ovarian cancer in a woman's magazine in 2007.  She spoke with some of her friends, who thought they were covered by regular pap smears.  She decided that ovarian cancer was underrepresented in the focus of both women and funding, so decided to promote awareness of the disease with a fundraiser.  Wishing to continue, she looked for a Patron and spoke with Carol Martin OAM, Port Adelaide/Enfield Councillor, who was instantly enthusiastic.  She then looked for a speaker, reaching out to Dr. Margaret Davy AM, at that time Director of Gynaecological Oncology in Adelaide.  Our awareness and fundraising continued from May 2007 and since our incorporation end of 2014,  our challenge supporting women with Ovarian Cancer and their families in various ways.
After numerous regional roadshows around South Australia where health resources are finite including areas where women are socioeconomically disadvantaged and speaking to hundreds of people at each event, we have achieved our goal of  funding South Australia's first ovarian cancer care nurse early 2022 with our second beginning mid 2023 supported by gynaecological oncologists.  This is support that women with this disease desperately need.  We understand the impact this type of care and support can have on patients.
Prof. Martin K. Oehler

President – Prof Martin K. Oehler Gynaecological Oncologist, Director of Gynaecological Oncology, Royal Adelaide Hospital, Clinical Professor, University of Adelaide

Carol Martin OAM

Patron – A passionate Patron for OC Challenge and many other charities, Port Adelaide/Enfield Councillor and order of Australia recipient 2018

Debbie Gracie

Founder – Debbie founded OC Challenge in 2007 along with Dr. Margaret Davy and Carol Martin. Running all things admin and passionate about the continuation of sponsoring Ovarian Cancer nurses. Mobile 0439 416 113

Associate Professor Dr. Margaret Davy AM

Clinical Spokesperson –  A passionate member of the team. Retired Gynaecological Oncologist – Member of the Medical and Research Advisory Group with Ovarian Cancer Australia and Member of the Order of Australia

Cherylee Crabtree

Ambassador – An enthusiastic Ambassador of OC Challenge, the media savvy Radio Chick is a host presenter on Radio 101.5, Radio KSA and Coast FM, google podcasts

Celia Latty-Steele

Ambassador/Survivor – A passionate and enthusiastic contributor to our charity whilst also supporting a number of other charities in South Australia. Celia is married to Daniel and Mum to gorgeous daughter Hope. Listen to Celia's story with Ali on ABC Radio Adelaide Interview World Ovarian Cancer Day May 8th 2018

Lori Schinkel

Ambassador/Survivor – Guest speaker and passionate contributor to OC Challenge.

Keryn Bache

Ambassador – Keryn is a passionate long-term member of OC Challenge. Memories of a head shave in our Events section!
Jo White - Registered Nurse

Jo is a Clinical Spokesperson who has a background in ovarian cancer research. She also works as a nurse counsellor for people affected by cancer

Deb Roffe - Registered Nurse

Jo is a Clinical Spokesperson who has a background in ovarian cancer research. She also works as a nurse counsellor for people affected by cancer
Many clubs and organisations across South Australia help us raise awareness and funds for our Ovarian Cancer Charity by allowing OC Challenge to be their charity recipient. Ovarian Cancer Awareness Month is February - You could run a girls 'Teal' night in, dinner party or corporate casual clothes day at work to help us raise awareness and funds? Or if you participate in the City-Bay Fun Run in September, see our events page for details.
Or simply start fundraising now, setting up your own page in honour of a special friend or family member via the Just Giving website by choosing the Start Fundraising button below. 
Or choose to make a 'one off' donation by clicking the make a donation button below via PayPal.